Building a Shoebox Habitat Diorama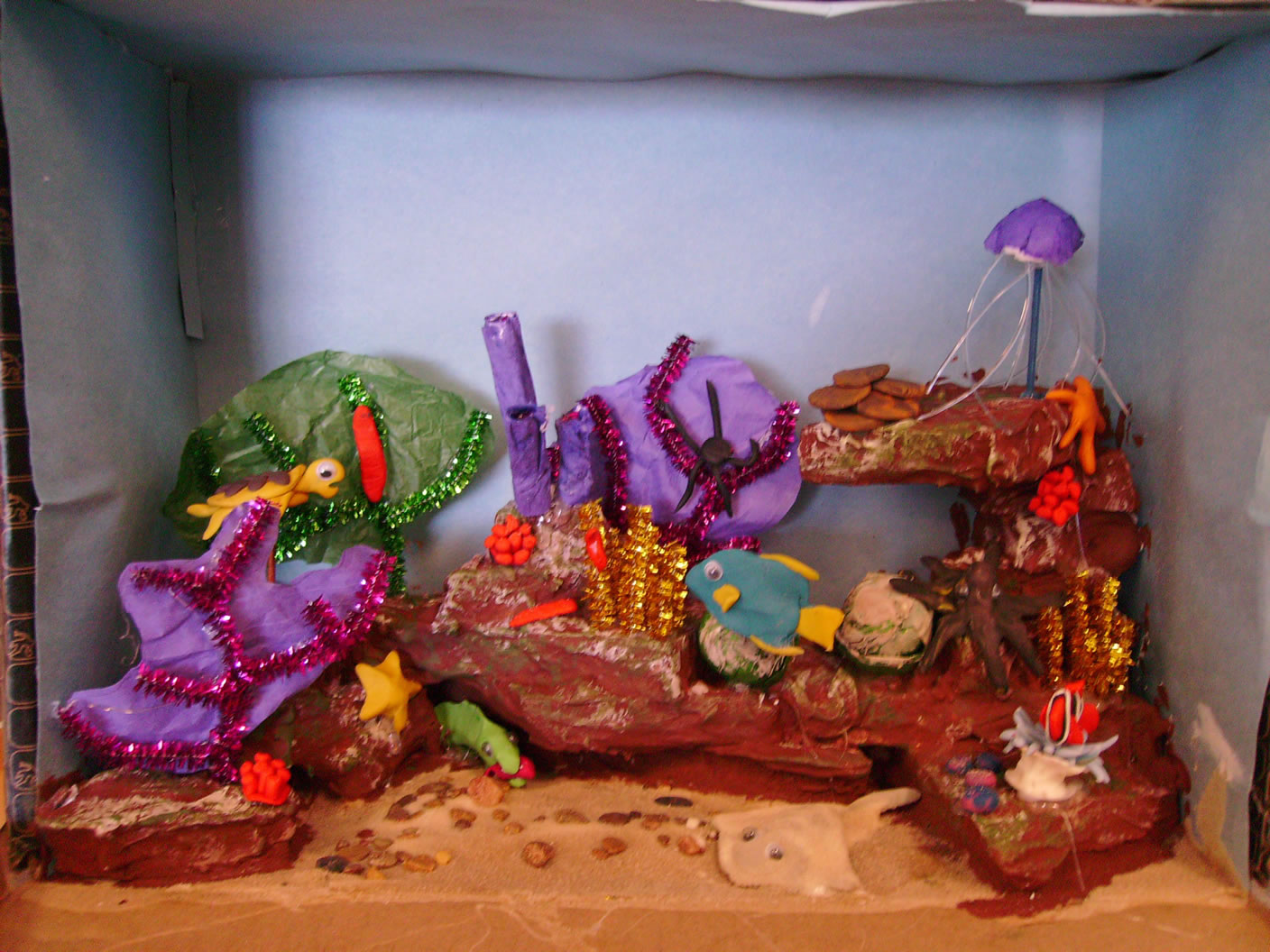 Building a shoebox habitat is the third part of our habitat project. This part of the habitat project is to be done entirely at home. The other parts of the habitat project were done entirely at school. Students use the information and illustrations they have gathered and created in the first part of their project to assist them in making a habitat diorama inside a shoebox.
A copy of the shoebox habitat diorama instructions and marking rubric should already have been brought home by your child. If they do not have a copy of instructions and rubric, click to download instructions and marking rubric.
As this is a home project, I encorage parents/caregivers to assist their children with the project. Little hands sometimes need assistance with gluing, cutting and shaping. As you help your child have them discuss what they know about their habitat.
Shoebox habitats will be assessed using the shoebox habitat rubric. The rubric can be found on the back of the habitat instruction sheet or downloaded by clicking here. I encourage all students to try their best to do an excellent job on the art component of the poject, but it is very important that they include the required information on and in the shoebox.
OBJECTIVE:
To create a shoebox diorama that depicts a natural habitat using notes and research completed in class.
REQUIREMENT:
All requirements are given in the shoebox diorama rubric.
Students must include the name and location(s) of the habitat somewhere on the outside of the shoebox. Highlighting locations on a world map is a good idea.
The inside of the shoebox must be decorated to match the natural habitat.
There must be at least 3 different types of animals in the diorama that are clearly labelled.
There must be at least 5 different types of plants in the diorama that are clearly labelled.
There must be a habitat food web on the shoebox that includes animals and plants from the diorama.
ONLY CRAFT SUPPLIES OR NATURAL ITEMS (paper, clay, paint, sand, twigs, etc.) ARE TO BE USED IN MAKING THE DIORAMA. NO STORE BOUGHT ANIMAL FIGURES OR PLASTIC PLANTS ARE TO BE INCLUDED IN THE DIORAMA.

REMEMBER DO NOT REMOVE PARTS OF OR DAMAGE LIVING PLANTS ONLY USE DEADFALL.
MARKING:
The Habitat Shoebox Marking Rubric will be used to mark the project. Grade 3 students please check the grade 3 link for special assessment intstructions.

DUE DATE: The Project is due on: Monday, December 6, 2010 for "A" Day classes and Tuesday, December 7, for "B" Day classes.

QUESTIONS: If you have any questions, please contact Mr. Ashford-Smith at the school. Phone: 733-9611.